Delicate yet expressive, lips are one of the most powerful parts of the human body. It's only natural that many women want clearly defined, fuller and younger-looking lips.
​
Lip Blush Tattoo is a form of semi-permanent technique and looks completely natural, as it involves giving a pretty shade covering your lips completely.
We use the RKBTA PMU Maestro Machine to camouflage or contour dark lips and give a soft lip colour that looks remarkable. The end result is so natural that it is hard to tell you have had anything done at all. When done correctly, the lip tattoo looks completely natural on people who started with even super dark lips!
The Lip Blush Tattoo stays for 18-24 months with timely touch-ups and aftercare the elegant look of your lips would stay longer. There are two sittings involved over a span of two months aka 45 days from the first sitting. The first touch up (after 30-45 days) is complimentary from our side.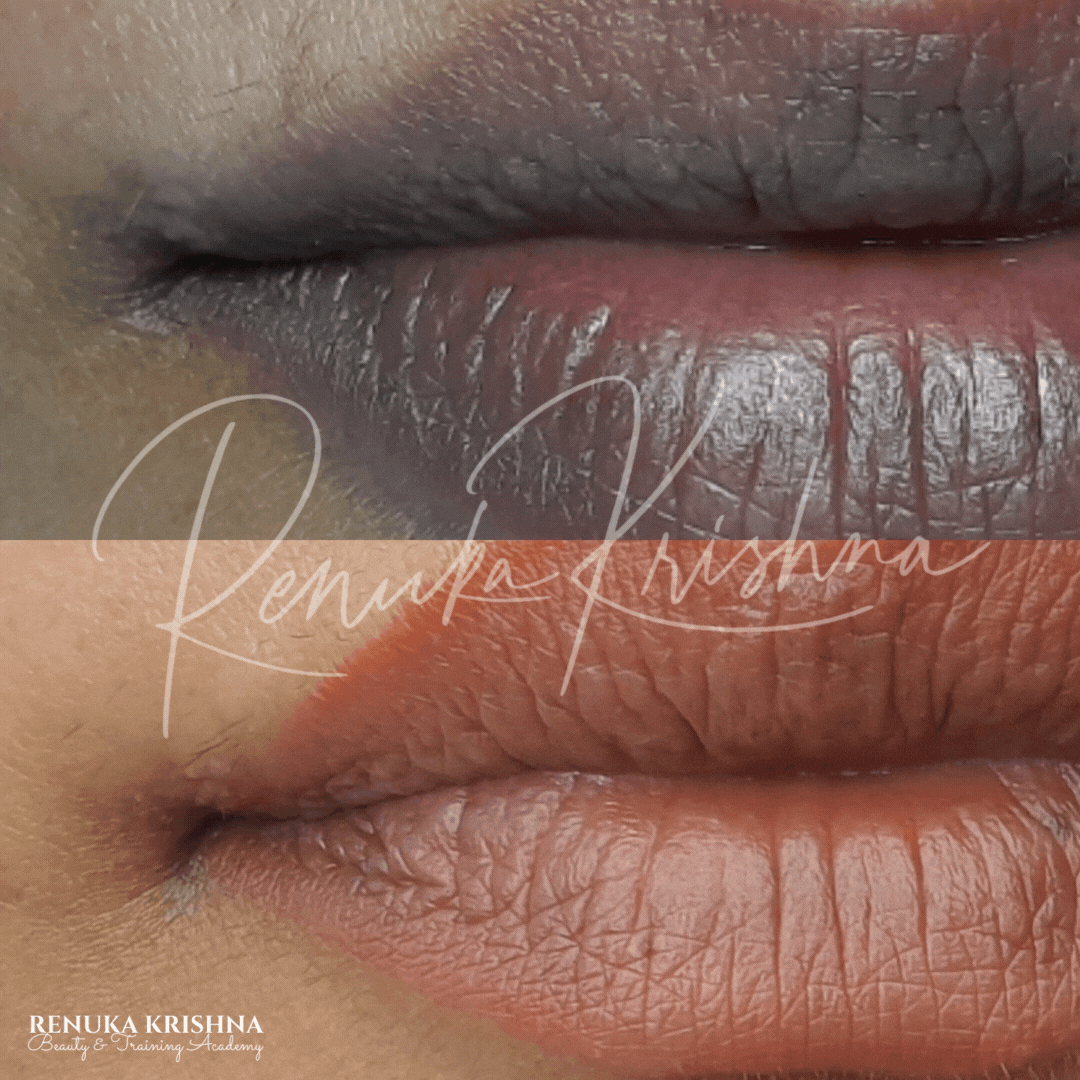 What is lip blush tattoo?
Lip blushing is a form of semi-permanent makeup. Essentially, it is a cosmetic tattoo of the lips that enhances the beauty of the natural lip colour, improving the shape of the lips, giving definition and the illusion of fullness.
​
How long does lip blush tattoo last for?
The lip tattoo, which typically lasts for two to three years, imbues lips with a flattering tint, like a stain or balm. After getting lip blush, you can still wear lipsticks and lip colours to switch up your look, if you like but, many lip blush clients are happy to go without lip makeup.
​
Complimentary touch up is included and expire after 8 weeks if not used.
​
Hello guys 👋
Thank you for coming here today, if you have any questions in regards with Semi-Permanent Makeup procedures or trainings you can connect with us on whatsapp (+91 9891227227). Make sure to write your name, city, procedure/training and a picture of your face. We will make sure we get back to you within 24 hours.
SERVICES & TRAINING AT RKBTA